Partners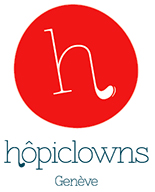 Hôpiclowns contributes to improving the quality of hospital life and institutionalization. The clowns create improvised shows and games during the course of visiting patients.
Hôpiclowns is a non-profit organization, providing regular clown services and good cheer within hospital settings or specialized institutions in the Canton of Geneva. Recognized as an organization of public-interest, Hôpiclowns is made up of 14 men and women, all of whom are professional, salaried clowns.
This company visits the Children's Hospital in Geneva, the Hospital of Loëx, and Happy Days of EMS, in addition to two specialized institutions: the Clair-Bois de Pinchat home and the Centre de rééducation et de réadaptation de la Roseraie (Roseraie Center of Reeducation and Rehabilitation, CRER). Since 2016, Hôpiclowns has also begun visits to the home for migrants in Anières.
The Swiss Academy of Security and Swiss Ambulance Rescue partner up to provide training in emergency first aid for gunshot wounds, bladed weapons, and explosives, such as for situations of terrorist attack. These training courses are principally oriented towards security companies as well as those involved in the security of important events. However, those who practice shooting and wish to learn how to provide aid to themselves or acquaintances are also welcome to follow these courses.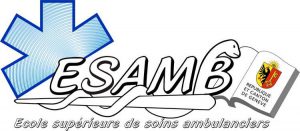 Higher schools for paramedic care are part of the Centre de formation professionnelle santé et social (The Center for Health and Social Professional Training, CFPS) in Geneva. This center accommodates 15 professional training programs, with one of those being ES paramedic.


L'ES ASUR is a tertiary-level higher school located in Lausanne; it provides multiple proficiency trainings and teachings:
Specialist Professional Training
Continuing Vocational Training
Expertise, Counsel, and Competence Training
Construction of new knowledge